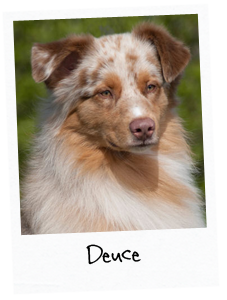 CH Kinring's Deuces Are Wild CD ADC NAC TG-O
ASCA/AKC CH Crofton Hide and Seek x ASCA/CKC CH Kinring's Let Her Fly
DOB: August 8, 2008
Deuce is co-owned with, and lives with, Rob Byers. Rob trains and handles Deuce in obedience and agility, and I get the pleasure of showing him! Deuce finished his CKC championship very quickly with multiple group placements, Puppy Group wins, and a Best Puppy in Show. He is an easy mover with a big stride, clean coming and going. Deuce carries lots of coat, has excellent angles, and lots of body.
He is a very outgoing dog with lots of drive. Rob is a serious obedience competitor and Deuce has some big paw prints to follow in now that his Uncle Ace has retired from obedience. I have no doubt that this team will be collecting a LOT of the BIG rosettes!
Rob and Deuce had a busy year, adding their ADC, NAC, TG-O, and a CD! Deuce trialed 10 times in the Novice ring and earned 9 High in Trials and his average score was 198.8 out of 200!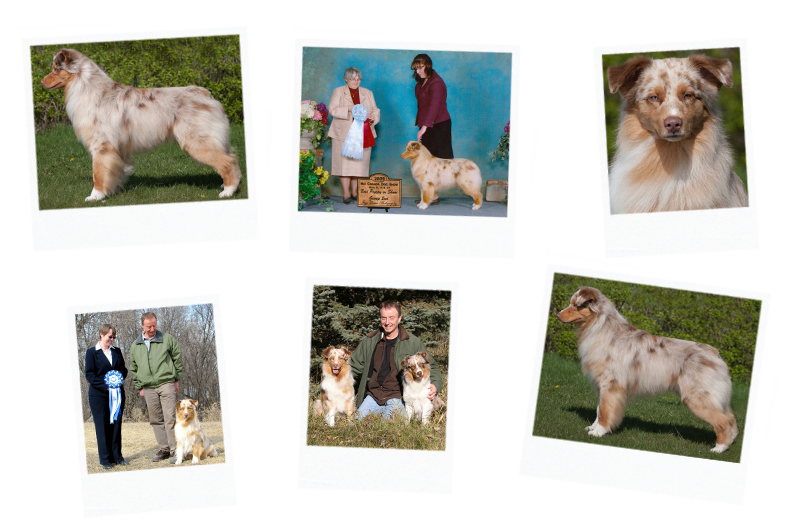 ASCA/AKC CH Crofton Hide and Seek DNA-VP
Ch Kaleidoscope Stone Ravenwynd CD DNA-CP
Ch Briarbrooks Advocator
Ch Briarbrooks Advocator
Ravenwynd Daisy Belle
Ch Cameo Diamond Talisman
Ch Briarbrooks Advocator
Kaleidoscope Diamond Tiara
Ch Crofton Remember Wren
Ch Propwash Proof Positive
Ellenglaze Propwash Samuel
Ch Propwash Positive Image
Propwash Crofton On A Lark
Ch Propwash St. Elmos Fire
Ch Propwash Bayshore Pretty Pilot CD
ASCA/CKC CH Kinring's Let Her Fly STDs DNA-CP
ASCA/AKC/CKC CH Harmony Hills Notorious
Ch Paradox Propaganda
Ch Heatherhill You Talk Too Much
Ch Paradox Propwash Then Again
CKC CH Harmony Hills Dust Bunny
CH Harmony Hills Hunt Country
Chloes Impressive Review
CKC CH Sheeps Kin Donayne Blackbird CD, multi HIT
CKC CH Bootez Elmden Pryz Sheeps Kin CD
Ch Windy Farms Hotshot
Bootezs Priceless Annteak
Ch Morghanas Next of Kin
Ch Mythical Moonwalker CD DNA-CP
Ch Countrywoods Hotz To Trot